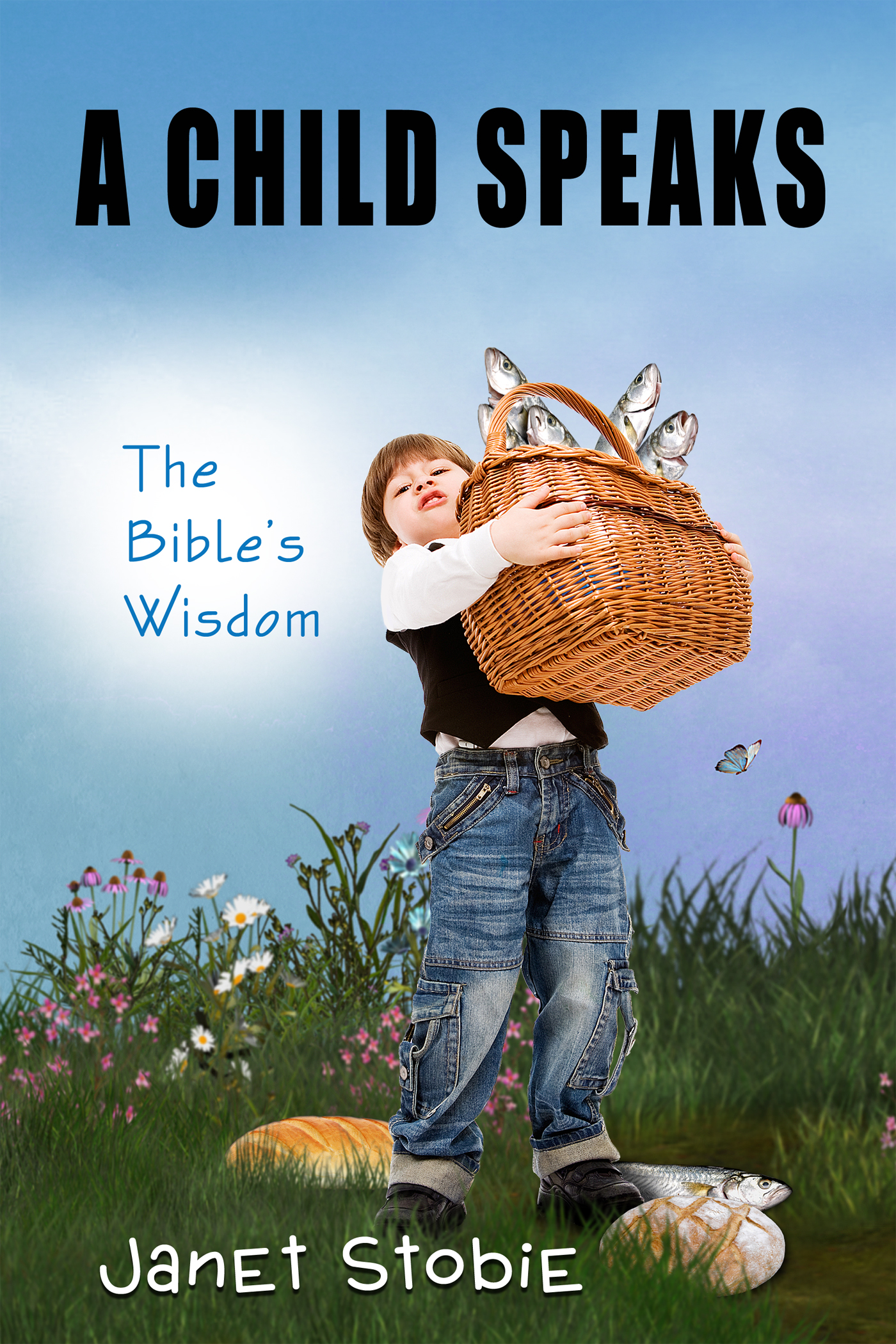 For the month of July, my very first book titled A Child Speaks is available as an ebook absolutely free om the Smashwords summer sale.  Just click on or copy and paste https://www.smashwords.com/books/search?query=A+Child+Speaks . This link will take you directly to the book. A Child Speaks is a collection of short stories that offer my unique perspective on familiar bible stories. If you've never read the Bible these stories will give you an excellent introduction to it's mysterious content.  Take this opportunity to discover the relevance of Bible stories to today's issues. A Child Speaks as a print book completely sold out.
Have trouble reading because you're eyesight is deteriorating? Try the audiobook version of A Child Speak. Let me tell you the stories. The two CD set sells for $10.00 and is available at www.janetstobie.com or send me an email info@janetstobie.com  More than one thousand people have already enjoyed A Child Speaks.
While you're on my website check out my other books, especially my Catalpa Creek Series. Two novels based in the mysthical town of Catalpa Creek. Follow Renee and her dad Steve as they live their lives and deal with many of today's issues. Fireweed and To Begin Again are available on Amazon.com and .ca as well as from my website www.janetstobie.com. At $20.00 each, these two novels will give you hours of summer reading pleasure.